Location and Developer
Over the past few decades, Defence Housing Authority (DHA) has become a brand name in itself. DHA has established itself as a benchmark for real estate development in Pakistan. People associate a special degree of trust and confidence when investing in DHA.
In a bid to further expand its real estate footprint in Pakistan, DHA has successfully launched Defence Housing Authority Multan. The project has met with immense success and an overwhelming response from the general public.
DHA Multan is located between Matital Road and Bosan Road, which handle the bulk of the traffic around Multan city. The flagship housing project is also easily accessible via the M4 Faisalabad Multan Motorway.
You can access Defence Housing Authority Multan via grand entrances located on Bosan Road and Matital Road. Upon entering the project, you are treated to international standards of town planning and development.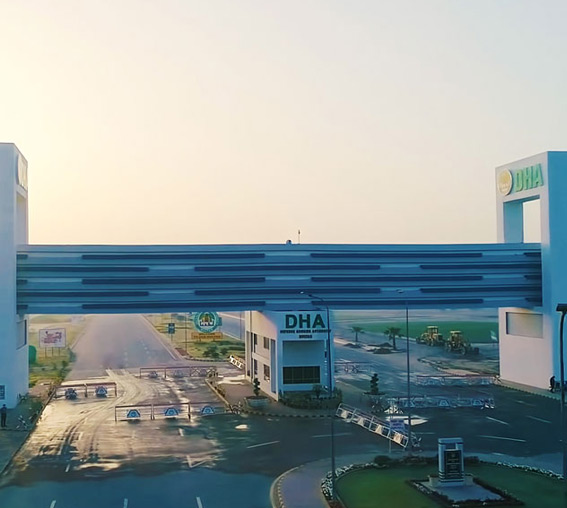 DHA Multan is an ideal project for both living as well as investing. Defence Housing Authority Multan is rightly called the "Paradise of Southern Punjab". When you set foot into the project, you are treated to serene and beautiful views.
Brick Marketing and Developers (Pvt.) Ltd. is a registered dealer of Defence Housing Authority Multan.  We have a wide range of DHA Multan products, depending on your investing needs.
Leave Us Your Info
Contact Us for any further queries or details about this project, and one of our experts will be glad to assist you.